Looking for the best outlets to read international movie reviews? Look no further! In this article, we will explore and discuss the questions, issues, and trends surrounding the film review industry. Whether you're a film student, an industry professional, or simply an avid movie-goer, this article has something for you. With a focus on providing nuanced and well-researched discussions, we will dive into topics such as ethics, methodologies, and the impact of movie reviews on the box office and the industry at large. So grab your popcorn and get ready to discover some of the most reliable sources for international movie reviews!
Top Film Review Websites
IMDb
IMDb (Internet Movie Database) is one of the most popular film review websites, offering a comprehensive database of information on films, TV shows, actors, and filmmakers. It features user-generated ratings and reviews, making it a reliable and inclusive platform for moviegoers to share their opinions. IMDb also provides detailed information about cast and crew, trivia, and plot summaries, making it a valuable resource for film enthusiasts who want to dig deeper into the world of cinema.
Rotten Tomatoes
Rotten Tomatoes is renowned for its unique approach to film reviews. It aggregates reviews from professional critics and calculates a "Tomatometer" score for each movie, indicating the percentage of positive reviews received. This allows users to quickly gauge critical consensus and make informed decisions about which movies to watch. Rotten Tomatoes also provides an audience score, allowing users to see how viewers rate a film, enhancing the overall reviewing experience.
Metacritic
Metacritic takes a more nuanced approach to film reviews by assigning weighted scores to reviews from professional critics. This results in a Metascore that gives users a comprehensive overview of critical opinion. Metacritic's unique feature is that it also includes user reviews, providing a balanced perspective on films. With its in-depth analysis of films, Metacritic is a go-to platform for those seeking a well-rounded understanding of a movie's reception.
Letterboxd
Letterboxd is a social network for film lovers, serving as a platform to share and discover movie recommendations. Users can write and read reviews, create and follow lists, track watched films, and engage in discussions with other cinephiles. Letterboxd offers a more personalized review experience, allowing users to curate their film diary and connect with like-minded individuals. It is a vibrant community for sharing opinions, discovering new films, and building connections with fellow movie enthusiasts.
Cinephilia & Beyond
Cinephilia & Beyond is a website that goes beyond traditional film reviews. It offers in-depth analysis, interviews with filmmakers and actors, and features on the artistic aspects of filmmaking. Cinephilia & Beyond is an invaluable resource for those interested in understanding the creative process behind movies, exploring the visual and storytelling techniques used, and gaining insights from industry professionals. It provides a unique perspective on the world of cinema for cinephiles who want to delve deeper into the art form.
Leading Newspaper and Magazine Platforms
The Guardian
The Guardian is known for its insightful and well-written film reviews. Its team of professional critics offers thoughtful and engaging perspectives on a wide range of movies. The Guardian's film section also covers news, interviews, and features, providing readers with a comprehensive understanding of the film industry.
The New York Times
The New York Times is a prestigious newspaper with a long history of exceptional film coverage. Its film section offers in-depth reviews, features, and interviews with prominent filmmakers and actors. With a focus on quality journalism, The New York Times provides readers with a reliable and trusted source for film criticism.
Empire Magazine
Empire Magazine is a leading film magazine that covers a wide range of movie-related topics. Its reviews are engagingly written and provide a mix of critical analysis and entertainment. Empire's extensive coverage of the film industry, including interviews, features, and behind-the-scenes insights, makes it a must-read for film enthusiasts.
Cahiers du Cinéma
Cahiers du Cinéma, a French film magazine, has a long-standing reputation for its insightful and intellectual approach to film criticism. It has championed many prominent filmmakers, including the directors of the French New Wave. Cahiers du Cinéma offers in-depth analysis and thought-provoking essays on cinema, making it a go-to source for serious film enthusiasts and scholars.
Specialized Film Review Blogs
Indiewire
Indiewire is a prominent film review blog that focuses on independent cinema. It provides reviews, news, and features on a wide range of indie films. Indiewire's coverage offers a unique perspective on the industry, highlighting emerging talent and exploring diverse narratives that may not receive mainstream attention. It is a valuable resource for those interested in discovering hidden gems in the realm of independent film.
Variety
Variety is a renowned entertainment publication that covers a broad spectrum of film genres and topics. Its film reviews are comprehensive and well-informed, providing readers with insight into both mainstream and independent releases. Variety's reputation as a trusted source for industry news and analysis makes it an essential platform for film enthusiasts and professionals alike.
Screen International
Screen International is a leading film industry publication that provides comprehensive coverage of international cinema. Its film reviews offer a global perspective, featuring movies from different countries and cultures. Screen International's emphasis on international film festivals and markets makes it an invaluable resource for those seeking a well-rounded understanding of the global film landscape.
The Playlist
The Playlist is a film review blog that focuses on the intersection of film and pop culture. It provides reviews, features, and interviews that explore the cultural impact of movies. The Playlist's engaging writing style and contemporary approach to film criticism make it a favorite among younger audiences interested in the broader cultural conversations surrounding the world of cinema.
International Film Festivals
Cannes Film Festival
Cannes Film Festival is one of the most prestigious film festivals in the world. It showcases a diverse range of films from various genres and countries, attracting attention from filmmakers and critics worldwide. The festival serves as a platform for both established and emerging talents, and its high-profile screenings and awards often generate significant critical discourse and media coverage.
Berlin International Film Festival
The Berlin International Film Festival, also known as the Berlinale, is one of the largest film festivals globally. It features a wide variety of films, including world premieres and international productions. The Berlinale's reputation for programming socially relevant and politically engaged films fosters critical discussions around important global issues. It offers a valuable platform for filmmakers and critics to explore emerging trends and themes in contemporary cinema.
Sundance Film Festival
The Sundance Film Festival is dedicated to showcasing independent films from both the United States and around the world. Known for its focus on emerging talent and innovative storytelling, Sundance has become a launching pad for many critically acclaimed films and directors. The festival's emphasis on supporting independent voices and fostering new talent makes it an important event for film enthusiasts and industry professionals looking for fresh perspectives.
Toronto International Film Festival
The Toronto International Film Festival (TIFF) is one of the largest publicly attended film festivals globally. It presents a diverse selection of films from different genres and countries, including highly anticipated premieres and awards contenders. TIFF's reputation as a prestigious platform for both commercial and independent films attracts filmmakers, industry professionals, and film critics from around the world. The festival's extensive lineup and critical discussions contribute to its significance in the film review landscape.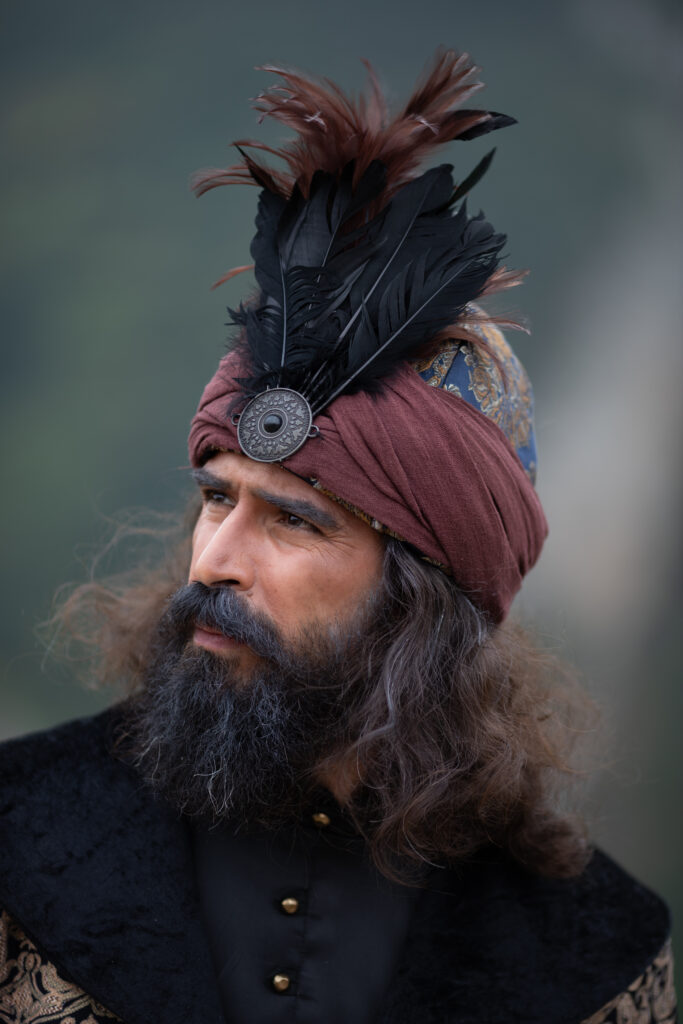 Social Media Platforms
Twitter
Twitter has become a popular platform for film discussion and review sharing. Film critics, industry professionals, and movie enthusiasts actively engage in conversations using hashtags related to movies and specific film releases. Twitter provides real-time reactions and quick takes on films, allowing users to gain a sense of audience reception and critical opinions.
Reddit
Reddit hosts a variety of film-focused communities and subreddits, where users can discuss and review movies. These communities often feature diverse perspectives and in-depth discussions about specific films, genres, and directors. Reddit's upvoting system allows users to filter content based on popularity and relevance, making it a valuable source for curated film recommendations and insightful analysis.
Facebook Groups
Facebook Groups dedicated to film reviews and discussions provide a platform for movie enthusiasts to connect and engage with like-minded individuals. These groups often feature curated content, including reviews, recommendations, and discussions about different aspects of cinema. Facebook Groups offer a sense of community and allow users to share their thoughts and opinions on movies in a more intimate and interactive space.
Film Critic Associations
Film critic associations, such as the National Society of Film Critics and the Online Film Critics Society, play a significant role in shaping the film review landscape. They consist of professional film critics who provide expert opinions and analysis on movies. These associations often publish reviews and critical essays on their websites, offering a reliable and authoritative perspective on the latest film releases.
Film Review YouTube Channels
Every Frame a Painting
Every Frame a Painting is a popular YouTube channel that focuses on the art of filmmaking. It provides in-depth analysis of film techniques, storytelling, and visual aesthetics. The channel's well-researched videos and insightful commentary make it a valuable resource for those interested in understanding the technical aspects of films and exploring the craft of filmmaking.
Chris Stuckmann
Chris Stuckmann is a YouTuber known for his comprehensive film reviews. His channel features thoughtful analysis, discussions of film theory, and recommendations across a wide range of genres. Chris Stuckmann's engaging and personable approach to reviewing movies has garnered a large following, making his channel a go-to destination for film enthusiasts seeking honest and nuanced opinions.
Red Letter Media
Red Letter Media is a YouTube channel that offers a mix of film reviews, discussions, and comedic content. Known for its long-form reviews and analysis, the channel delves deep into the storytelling, themes, and production value of films. Red Letter Media's blend of humor and insightful criticism has gained a dedicated fan base, particularly for their "Best of the Worst" series, where they hilariously dissect and review B-movies.
FilmJoy
FilmJoy, formerly known as Movies with Mikey, provides unique and passionate film analyses. The channel combines deep dives into films, essays on specific genres or themes, and personal stories from the host. FilmJoy's blend of personal experiences, scholarly insights, and infectious passion for movies creates a compelling and relatable viewing experience for film enthusiasts.
Podcasts
Kermode and Mayo's Film Review
Kermode and Mayo's Film Review is a widely popular film podcast hosted by film critic Mark Kermode and radio presenter Simon Mayo. Known for their entertaining banter and lively discussions, the podcast offers insightful reviews, interviews with industry professionals, and highlights from top film festivals. Kermode and Mayo's chemistry and expertise make their podcast a must-listen for film lovers seeking engaging and informative conversations.
The Film Comment Podcast
The Film Comment Podcast, produced by Film Comment magazine, features in-depth interviews, roundtable discussions, and critical analysis of films from a diverse range of genres and countries. The podcast showcases different perspectives, covering classic films, new releases, and overlooked gems. The Film Comment Podcast provides intellectual and thought-provoking discussions on films, catering to a discerning audience seeking comprehensive analysis.
Filmspotting
Filmspotting is a popular film podcast that combines reviews, interviews, and discussions on a variety of movies. The podcast covers both contemporary and classic films, exploring different genres and themes. Filmspotting's hosts offer thoughtful analysis and engaging conversations that appeal to a wide range of film enthusiasts, from casual viewers to cinephiles seeking deeper insights.
The /Filmcast
The /Filmcast is a podcast that features insightful and entertaining discussions about films and TV shows. The hosts provide reviews, in-depth analyses, and lively debates, offering diverse opinions on popular releases and more niche films. The /Filmcast's engaging format and mix of film criticism and pop culture commentary make it a favorite among movie buffs looking for entertaining and thought-provoking conversations.
Local Film Critic Associations
European Film Critics Association (EFCA)
The European Film Critics Association is an organization that brings together film critics from various European countries. It promotes critical discourse, cultural exchange, and the appreciation of European cinema. The EFCA's members contribute to the organization's website, sharing reviews, essays, and interviews that provide insights into different facets of European filmmaking.
National Society of Film Critics (NSFC)
The National Society of Film Critics is an American organization comprised of prominent film critics. Its members engage in thought-provoking discussions and publish reviews and essays on the NSFC's website. The society's collective expertise and diverse perspectives contribute to a comprehensive understanding of the American film landscape.
Online Film Critics Society (OFCS)
The Online Film Critics Society is an international organization of online film critics dedicated to promoting quality film criticism and fostering professional relationships among its members. The OFCS website features reviews, interviews, and editorial pieces that cover a wide range of film topics, providing a platform for its members to share their insights and opinions.
Syndicat Français de la Critique de Cinéma
The Syndicat Français de la Critique de Cinéma is a French film critics' association that focuses on promoting film criticism and analysis in France. Its members contribute to the association's website, offering reviews, essays, and interviews that contribute to the understanding and appreciation of French cinema. The platform allows members to share nuanced perspectives on French films and engage in critical debates.
Film Forums and Discussion Boards
MovieChat
MovieChat is an online forum where movie enthusiasts can discuss films, share opinions, and ask questions. The platform features dedicated sections for individual movies, directors, and genres, allowing users to engage in specific discussions. MovieChat's active community fosters lively conversations, providing a space for passionate film fans to connect and exchange thoughts and theories.
CriterionForum
CriterionForum is a forum dedicated to the discussion of films released by the Criterion Collection, a renowned home video distribution company specializing in classic and contemporary films. The forum serves as a hub for cinephiles to delve into the artistic and historical significance of films, share recommendations, and engage in scholarly discussions about cinema.
Filmboards
Filmboards is an online discussion platform where users can discuss a wide range of film-related topics, including specific movies, actors, genres, and industry trends. The forum encourages passionate conversations about films, allowing users to share their thoughts, ask questions, and connect with other film enthusiasts with similar interests.
IMDb Forums
IMDb Forums provide a platform for users to discuss films, TV shows, and other topics related to the entertainment industry. The forums cover a broad range of discussions, from analysis and interpretation of specific movies to broader debates about cinematic trends and industry news. IMDb's extensive user base ensures a diverse range of perspectives and lively debates within the forums.
Academic Journals and Publications
Film Quarterly
Film Quarterly is an academic journal that publishes articles on film theory, analysis, and criticism. It offers scholarly perspectives on various aspects of cinema, including historical context, cultural impact, and aesthetic development. Film Quarterly serves as a reputable source for in-depth research and analysis within the academic film community.
Screen
Screen is a peer-reviewed academic journal that focuses on film studies and media theory. It publishes articles and reviews that explore theoretical and cultural aspects of cinema, addressing diverse topics such as genre studies, feminism in film, and global cinema. Screen's rigorous academic approach provides readers with authoritative and thought-provoking insights into the study of film.
Cinema Journal
Cinema Journal is the official publication of the Society for Cinema and Media Studies. It covers a wide range of topics related to film and media studies, publishing articles that analyze various aspects of cinema, including historical, cultural, and theoretical perspectives. Cinema Journal's interdisciplinary approach and rigorous scholarship contribute to the advancement of film studies as an academic discipline.
Journal of Film and Video
The Journal of Film and Video is a scholarly publication that explores the artistic, cultural, and historical dimensions of film and video. It features academic articles, research papers, and interviews with industry professionals, addressing topics such as film aesthetics, production, reception, and cultural impact. The Journal of Film and Video provides a platform for intellectual discourse and critical analysis within the field of film studies.